Head of Business Development for Tron tweets that Justin Sun has been formally released by Chinese authorities and Sun's lawyers are settling the issue now
Roy Liu, the chief of business development at Tron, has tweeted a photo where apparently Justin Sun is having his photo taken after signing a release agreement.
The latter fact was also shared by Liu on Twitter on Thursday.
The king is back justin sun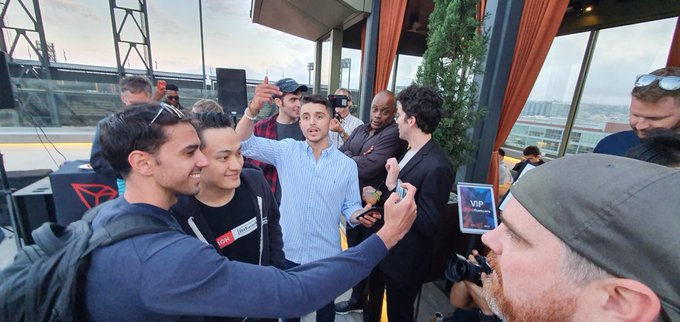 Sun's payment for BitTorrent is overdue
The discussion started from the founder and former CEO of BitTorrent, Bram Cohen, tweeting that he has not received a regular payment from Justin Sun for BitTorrent through escrow.
Roy Liu answered the tweet, saying that Sun is getting back to all of regular business activities now that his lawyers have taken over and are working on Sun's issues with the Chinese regulators.
Image by twitter
Liu did not specify, what happened to Sun prior to the signing of the agreement, whether he was in a confinement, home detention or another similar thing.
Previously, U.Today reported that Justin Sun was under investigation for illegal fundraising in the past, provision of illegal gambling services, running a pornography business and leaving China using a loophole in an exit restriction.